We Remember and Honor the Life of Ed Clukies- A JHF Legend
Posted by Admin
Great people build great businesses. For John Henry Foster Company, truer words have never been spoken. From the company's inception, hiring knowledgeable people- who fit the organization's values and vision- has been the highest priority.
One of the first, great men hired at John Henry Foster, was Mr. Ed Clukies. Ed started in 1964 and was the fourth outside salesman (today, there are 24) to be welcomed into the organization. Using his friendly disposition, industry knowledge, and a true dedication to his customers, Ed became a well-known, well-respected name in the industry- especially among his peers at John Henry Foster.
With over 32 years under his belt and as the first retiree from the company's ESOP, Ed Clukies retired from John Henry Foster. To commemorate his impact on the organization, the outside sales guys actually retired Ed's #4 Jersey, raising it to the rafters as a sign of respect and gratitude.
Through his years of service, he made an indelible mark on everyone he met- each person with their own, fond memories of Mr. Clukies. From his dedication to his customers, to his annual presence at the JHF Christmas party- every story, every memory holds a special place in our hearts. Perhaps none as memorable or as resonating, as his "midnight ride" for Hussmann Refrigeration Company. This particular memory offers a glimpse into Ed's absolute dedication to JHF, his customers, and the vendors he represented: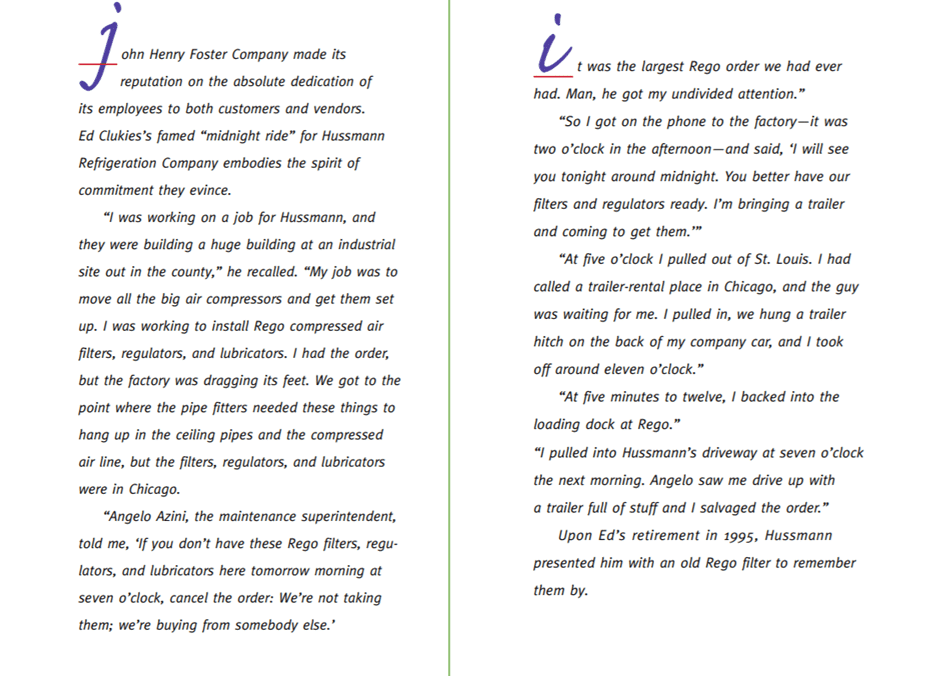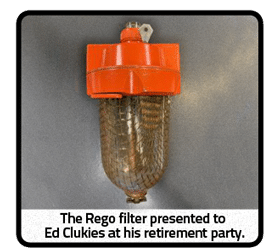 Ed passed away on Friday, May 1, 2020. He will always hold a special place in the hearts of many and will be remembered as the type of person and salesman we should all aspire to be. His friendly, positive attitude, and ever-smiling face will be missed by everyone and his memory- especially, at John Henry Foster- will live on forever.